Who am I?
Lets cut to the chase. As you may have read from my home page, I like animals, music, makeup, big trucks, and fashion. Some people may think that when I say animals I mean dog and cats, yah know house cats. Well what I really mean is all animals. I currently have my own little farm going and hopefully will expand it soon. I also have a part time job at my local vet clinic, it's sort of like an internship but I get paid. My plans after high school are to go on to college and get my pre vet degree and then hopefully I'll get accepted into vet school from there.

My music style varries. I mostly like the tip hits of today, but some country, especially FGL!

My makeup skills are not near as good as those makeup gurus out there. However I still enjoy playing with it! Every once and awhile I'll have a really good makeup day, or I like to try new looks as well.

Now the big truck part! I'm not you're typical teenage girl, I solemnly promise that I will never own a car! My dad is a mechanic and we own our own part store. I have a truck myself and intend to keep working on it and building it up.

Lastly the fashion side of me. Although I like to farm and work on trucks, I do have a girly side to me. I love acid tie die, embroidered clothes, and I can have a urban style to me, but also some distressed clothing I like as well.
Powered by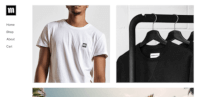 Create your own unique website with customizable templates.